Personal Finance
2020 Dollar Diary – Passive income earned
2020 has come to an end as quickly as it started. We all wish that it'll be over, together with the pandemic that took up the whole part of the year.
For me, 2020 marks my first full year of work. It's also the year I finally created this blog during the pandemic lockdown circuit breaker. There's a lot of things that I did not get to do this year, but also a lot of things that I did as a result of having more freed up time.
I want to specially use this year-end opportunity to do some stock taking, especially for those of you who have been following my financial independence journey thus far.
---
2020 Dollar diary – Spending and Expenses Report
This will kickstart a series of articles where I recap on some of my financial progress made this year. I believe that by doing these reports, I can keep myself accountable towards my goal of financial independence.
I also hope that it can help anyone who is on the same journey as me to reach our goals together.
Without further ado, let's jump straight into it!
---
In this article, I'll talk about how much passive income I've earned over the course of year.
I believe that passive income is crucial for any FIRE hopefuls as it is going to be the main source of income after retirement. My goal is to build it up such that it can fully replace my active income.
Therefore, while I'm still getting my active income from my day job, I'll continue to build up my different sources of passive income.
My sources of passive income
I currently have 3 sources of passive income. These are considered "passive" as they do not involve me actively trading my time for money.
Dividends
Dividends is money that is paid out regularly to shareholder of stocks. It is to reward investors for investing in a particular company.
Singapore is a great place to hold dividend stocks as an investor due to its tax laws. Investors do not have to pay any taxes on their dividend payouts.
A significant portion of my portfolio are dividend stocks and REITs. Although they are still equities, I treat them as my less risky stocks as they pay out regular dividends.
Due to this year's economic situation, many companies reduced their dividends payout to conserve cash. Despite this, due to my increased holdings this year as compared to the last, my dividend income for the year still grew significantly.
Depending on my investment strategy for next year, I might not prioritise purchasing dividend stocks over growth stocks. Therefore, it is unlikely for my dividend income to grow significantly in the future.
It's likely that companies and REITs which slashed their dividends in 2020 will increase back their yield in 2021. I foresee my income in this department to increase slightly.
2020 dividend income: $749
Interests
Interests is another simple way that I use to make my money work for me. These are money that I earn by depositing my money into bank savings accounts, cash accounts and more recently, cryptocurrency lending accounts.
With all major banks slashing their savings interest rates, it became increasingly difficult to find anywhere to park my money. After January 2021, it will become even more difficult as many banks have announced their intentions to reduce interest rates to below 1%.
Currently, my uninvested money is located in 5 different platforms.
They are DBS Multiplier, Singlife, Stashaway Simple, Endowus Cash Smart and Celsius Network. I've done reviews for a couple of such platforms. If you're interested, feel free to check them out!
The money in Stashaway Simple and Endowus Cash Smart is purely storing my uninvested SRS money. To reduce my taxes for the year, I had to contribute a lump sum of money into my SRS account. To smoothen out the volatility of the market, I have decided to employ the Dollar Cost Average (DCA) method and invest only a small portion every month.
A significant amount of interest comes from my interest from Celsius Network. Due to its incredibly high interest rates when earning in CEL (their native token), and the ridiculous run up in price, I was able to significantly turbocharge my interest returns.
2020 interest income: $1089.70
Blog
I've only very recently started this blog and its not at the level where I'm comfortable putting out any advertisements. Therefore, I'm have not been earning any significant income from it.
The only income I've earned from this was US$20 worth of BTC from a referral to Celsius Network. Thank you whoever you are who used my referral link!
2020 blog income: $26.57
Miscellaneous
These are earnings that I can't categorically place into any proper passive income group. Apart from some very difficult to trace friend referrals, the main income here would be from using Brave Browser.
After 6 months of using this browser, I've earned a grand total of 42.986 BAT. At the time of writing, this is worth $16.37.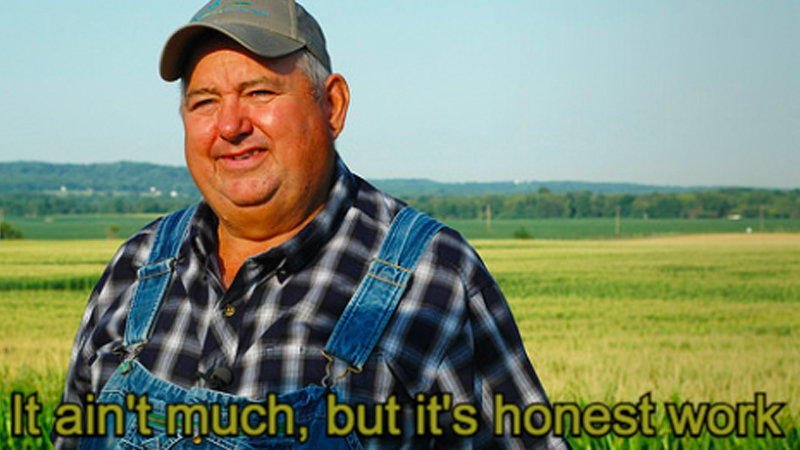 2020 miscellaneous income: $16.37
Conclusion
From my passive income in 2020, I've earned a grand total of $1881.64! This equates to $156.80 per month.
This is far from what I need to survive on a monthly basis now. It is, however, the start of a long journey towards financial independence!
It's also quite surreal to think that I could almost survive with this amount of money in secondary school. It just goes to show the power of passive income and I'll continually build it to replace my active income.
---
If you would like to share your experiences with money, spendings and savings for the year of 2020, feel free to email me at [email protected] or leave a comment at the comment section below!
I will love to hear your stories!
---
Follow me on Twitter for my latest updates. I tweet very often and give my thoughts on everyday happenings that relate to personal finance.
You can also subscribe to my email list for a quarterly newsletter update on all things personal finance-related in Singapore!